VA Social App Connects Veterans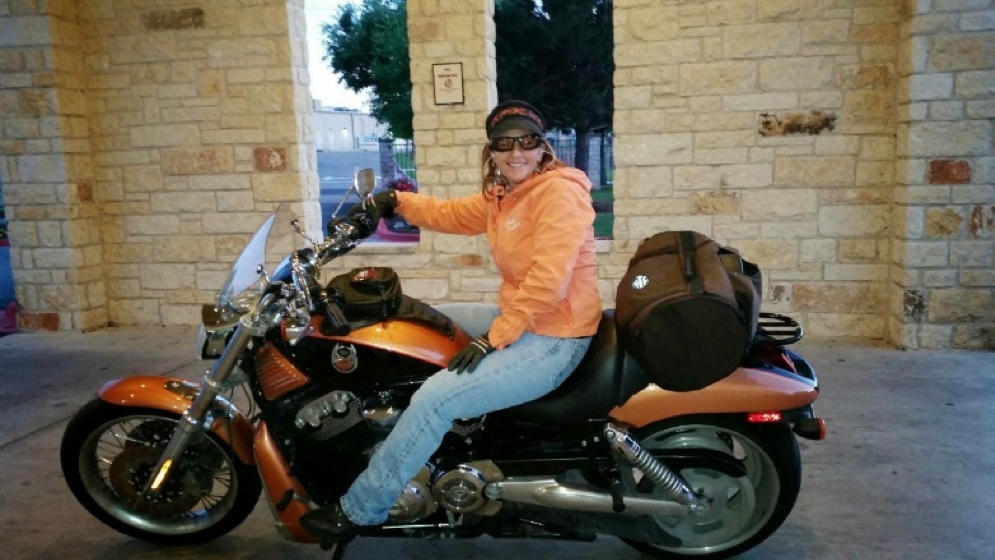 Motorcycles – retired Navy – fuel exposures. Sonja Skinner says those are three items she added to her profile on VA DoD Veteran Link, a new social networking app just for Veterans and current service members. The app creates a secure, closed community where users can connect and feel comfortable talking about common interests and life circumstances – including any health concerns they may have.
After retiring from the Navy in 2005, Skinner began her second career at VA. Today, she works at the Olin E. Teague Veterans' Medical Center in Temple, Texas, as a My HealtheVet Coordinator, a VA Online Scheduling Manager and a Virtual Lifetime Electronic Record (VLER) Representative. She's busy, but not too busy to help test new VA technologies and apps. She tested VA DoD Veteran Link this past spring.
"I think it's a good program," she says. "I'm really excited and hope it takes off."
Those who engage in the Veteran Link community start by creating a secure profile and sharing as much or as little personal information as they want. The profile then lets users search for other Veterans and service members with similar self-reported diagnoses, military backgrounds or interests.
"You definitely want to fill out your profile. That will help you connect with other people," Skinner explains. "It would be so cool to find people who were stationed in the same places where I was stationed. Maybe if they're nearby and like motorcycles, too, we could meet up and go for a ride. Or, because I worked with fuels, maybe I could find someone and see if we're experiencing the same things."
The benefit of "shared experiences" is exactly the reason why Dr. John Hixson, a neurologist at the San Francisco VA Medical Center, says he pursued the development of VA DoD Veteran Link.
"I personally believe that the unique value of the Veteran experience is in their community. We know a lot of Veterans come to VA because of the Veteran community, to share stories and socialize with peers. For rural or disabled Veterans, or anyone who cannot easily travel, we have identified a need for, and see the value in, this type of technology."
How to Sign Up
VA DoD Veteran Link is available through the VA App Store. Veterans can access it from internet-connected desktops, laptops and mobile devices. To join and create a profile, users must have a My HealtheVet Premium Account, DS Logon Level 2 (Premium) Account or ID.me credentials.
Join VA DoD Veteran Link